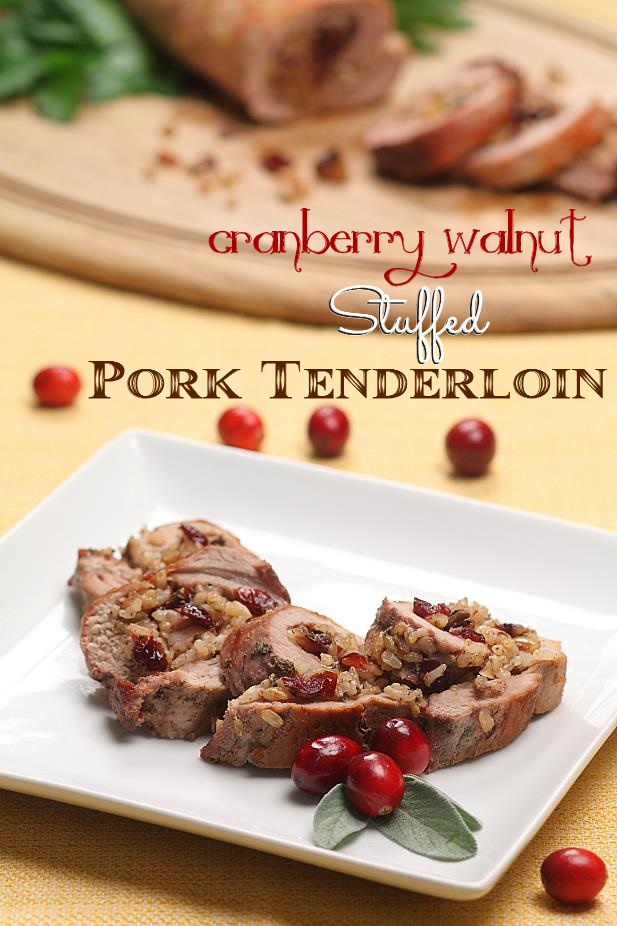 October is over, Halloween costumes are packed away, daylight savings time has ended (boo!) and November is here. On the bright side it's time for the best holiday ever, THANKSGIVING! I am thrilled because Thanksgiving is one of my absolute favorite holidays. And why not? It's completely centered around delicious food. Okay, so there's that little giving thanks thing, blah blah, but we all know the real reason we celebrate this holiday is because of the amazing food.
My husband, M, and I are both transplants to San Diego and have no family here. This means no built-in holiday celebrations so we've had to resort to creating our own. Sure, I miss the great home-cooking of the Midwest but not quite enough to bear the cold to get it. Especially when I can create it myself! As you may know, my husband is from Austria so Thanksgiving is a relatively new holiday to him. That hasn't stopped him from jumping on the bandwagon and completely indulging in it, though. In fact his favorite sandwich of all time is turkey with stuffing and cranberry sauce. Go figure.
I love throwing a good party and the past several Thanksgivings have been just that – a conglomeration of about 15 friends and some traveling family members all gathered around the table sharing wine, turkey, stuffing and pie. Since I'm a bit of an obsessive maniac when it comes to creating a party menu, I have taken to making all the food myself. Also, since I have a really hard time narrowing things down, I tend to go a little way overboard. Sure, it takes me about 2 days to prepare it all but seeing everyone come together laughing, playing games and breathing mmm's in between bites is totally worth it.
Unfortunately, I'm not sure if we'll be hosting a party for Thanksgiving this year. It seems most of our friends have made travel plans or are spending the holiday with family. That's when I came up with a great idea. In lieu of a huge one-day party I decided to throw a month-long party to celebrate all that is Thanksgiving and wonderful delicious food. As my way of giving thanks, I am posting a whole month of amazing Thanksgiving inspired recipes worthy of gracing your holiday table and satisfying your comfort food cravings. When I told M my plan, a grin spread on his face from ear to ear and his eyes lit up like a Christmas tree. I could actually see him jumping up and down like a little kid inside his head thinking about how he gets to eat Thanksgiving food all month.
This first recipe has all the wonderful flavors of the holiday but is definitely non-traditional. A combination of cranberries, walnuts, sage and brown rice make up the comforting sweet-savory filling of this juicy lean pork tenderloin. So good and so simple, you don't have to wait for a holiday to serve it. In fact, it just might be perfect for dinner tonight!
This Thanksgiving Extravaganza is on.
Cranberry Walnut Stuffed Pork Tenderloin
www.barbaracooks.com
Servings: 4 • Size: 4 slices, ¾ inch thick • Weight Watcher Points+: 7
Calories: 457 • Fat: 19g • Carbs: 16g • Fiber: 2g • Protein: 55g
Sugars: 5g • Sodium: 367mg • Cholesterol: 170mg
Ingredients:
¼ cup dried cranberries
¾ cup cooked brown rice
¼ cup chopped walnuts
1 Tablespoon chopped sage
½ teaspoon kosher salt
¼ teaspoon ground black pepper
1 ½ pound pork tenderloin
Directions:
Preheat oven to 375 degrees.
Pour one cup boiling water over the cranberries and let sit 10 minutes to reconstitute. Drain. In a medium bowl, stir together the cranberries with the rice, walnuts, sage, salt and black pepper.
Butterfly the tenderloin: Trim any visible fat and the membrane from the meat. Holding the knife blade flat so that it's parallel to the board, cut a slit lengthwise in the tenderloin about ¾ inch above the bottom of the loin. Continue slicing inward and unrolling the loin like a rug as you cut. Cover with plastic wrap and pound to even thickness between ¼-½ inch thick. Discard plastic.
Spread the rice mixture over the tenderloin and press down with fingers. Roll up the tenderloin and secure with toothpicks. Place, cut side down, in a roasting pan lined with foil. Bake 30-35 minutes or until inserted thermometer reads 145 degrees. Remove from oven, and let stand 5 minutes before removing toothpicks, slicing and serving.
7 Responses to "Cranberry Walnut Stuffed Pork Tenderloin"